Customer Reviews and Testimonials
Post to social media, and you could find your quote here.







Thanks for all the WeekDate love.


"OMG Week Date is the best! ... I take out my WeekDate calendar, and people
immediately crowd around like I just started performing magic tricks like a David Blaine wannabe. Don't be surprised if you get orders from a bunch of teachers -- imagine only writing "Department Meeting /Reading Readiness OLSAT Behavior Assessment Coordination" once instead of every week for months!!!!



"Thanks for hanging in there with such a terrific calendar! Putting together a project of this magnitude is daunting and exhausting. I'm so glad you made this a reality. I can't wait to show my new Weekdate off. We need to build your customer base so I will always have access to my weekdate! Your success will enable me to keep ordering your planner, so my motives are selfish. I love your planner. <3 Yes, this is amazing for ADHD folks, but it really serves a lot more groups as well. I'm a counselor. I have monthly and weekly clients-individual and groups- and plenty of daily to do's. That's not counting my family schedules and events. This planner is really helpful, especially when I color code my entries. This planner is also amazing for a household planner: monthly, weekly, daily chores and meal planning. It's a wonderful size for your fridge, which is typically a great place for the family command center. There are large groups out there with cleaning and meal schedules who should embrace this calendar. The cleaning folks can schedule their different cleaning areas on the Weekdate and use one of the journal books to spell out all the little jobs in each section. With all the meal plan delivery services people order these days on a regular basis, this calendar would be crazy helpful for scheduling those weekly meals."



I was so happy when I got the email about your 6 month WeekDate along with the Voyager! I have both ADD and an inner ear balance problem so a lot of brain fog! I used your WeekDate and it was wonderful. I felt very organized. ... I've used so many planners. They have all fallen short and I end up not using them. Can't wait to get my order so I can show my ADD coach. Thanks so much!"


"When I saw this, I said, Look at that! I've been waiting for this forever!"


"I must tell you that I'm pretty devastated that you have run out of this year's WeekDates! It seems so organized and my brain was so happy watching your video and when I clicked to order it said you were complete out!!! So sad. This seems like the perfect calendar for ADDers! If anything changes with your supply, let me know!!!! Did I mention I'm desperate???" WeekDate here: We are so sorry you missed this year's planners! Be sure to order early or pre-order next year to not miss out. :)

"I didn't know about this product and all I can say is: Oh, my God! How did I live without this before? How come no one thought of that before?"


"This is the calendar I can keep. I put my info in one time and I'm done. Where else can you get a calendar that shows daily, weekly and monthly all at once?! This calendar works. It is not a monster to carry and it's easy to find what you need when you need it. The daily spaces aren't microscopic and the paper is great. Want to sticky note a grocery list? No problem. It doesn't take up half my desk and it's easy to carry to meetings. Lay it flat, hang it up, tripod fold it, or fold it up." ~Deborah F.

"I just wanted you to know how much I love my calendar! I'm a homeschooler, and I got an email through a homeschool email loop about your calendars. I can't tell you how much easier this is making my life--it's saving my sanity!!"

"I heard of WeekDate through one of the ADHD resources I use... I just can't remember which one! I am very excited to use my WeekDate, and am looking forward to the relief it will bring. Thank you - for creating the perfect calendar!!!"

The WeekDate pencils are my favorite! (And my kids' favorite too, they always steal mine!)"

"I've got 4 kids, and they're all in various activities, and I was continually writing those "weeklies" in (or trying to remember them all) and this system just takes that burden away! I love the color-coordinated weeks of the month, too. It's all just a really great idea, and I wanted you to be encouraged to keep up the great work. I have people ask me about it almost every time I pull it out, so I'm spreading the word for you!! Actually, it speaks for itself-- when someone sees it, it catches their eye and then they ask about it. And I'm happy to tell them how much I love it! Thanks for taking the steps to transform your great idea into a reality!"


"It's actually a simple concept... Why didn't I think of this?"

"I need one of these now!!!!!!! My sanity may depend on it!"

"This is my second year with WeekDate and I wouldn't use any other calendar ever! Love my WD!! :)"

"I just love my WeekDate. I use it to put everything in it. It's the only one I can keep up with and it's always with me. I use the back for coupons so I don't lose them and they aren't all over my purse. I really love my calendar, it's great in helping me stay organized on my way to college. This is something I look forward to getting year after year. "


"…I am getting the hang of the WeekDate and LOVE it! The color-coding helps with my weeks and I am more aware of what is happening in my life!"

"I absolutely love the wall calendar and the whole family will greatly benefit from the organization it helps create!"

"My Academic year WeekDate planner arrived today! Holy wow. It's wonderful! I love the new chipboard cover and the other new features. And the paper is spectacular! Smooth with no ink show-through. Really looking forward to using my new planner!"

"A friend showed me your planner, and I instantly loved it! So simple and efficient! Please add me to the mailing list so I can get notification to order!"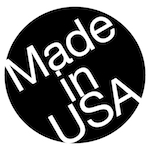 "I learned of your product in my local paper and I ordered the Executive version. I am looking forward to utilizing it for the new year... ... I appreciate companies that stay in the US and also utilize their art."

"…Several of us were in the office after school today and everyone was looking at the WeekDate … they all thought
it was pretty amazing!!!…"

"My wife loves her WeekDate! When she's happy, I'm happy."

"I have been using my WeekDate for work …. I really like it because I can see at a glance things that I have to do weekly, like fill out my status report!"


"…I love your WeekDate … Your system makes so much sense. Since my husband works rotating shifts your calendar saves me a lot of stress and paper shuffling."

"My friend bought your calendar and when she called to tell me about it - you would have thought she had hit the lottery!!"

"I love this planner! We searched and searched for the perfect thing to keep my son, in middle school, organized."

"I have had my Week Date for a little over a week now. I am so thrilled! And, for the first time in a long time, I feel truly organized. Your system really works for me; thank you!!"


"I want you to know that I think this is an excellent calendar idea!!! Glad there are still creative types out there. I'm psyched to start using it…"

"I showed my buddy my WeekDate and she was amazed, because the receptionist (at her doctor's office) had earlier shared the WeekDate calendar with her. She ordered hers and got it super quick. She told me that there was a note saying she received the very last green one. She loves her WeekDate."

"I was looking in the internet for a nice paper calendar. I saw your website there. I knew that this is the planner was looking for. I can not wait to see my planner arrive and start to use it!!"

"I work at a school and I found a pencil with the words WeekDate Only Write It Once. I Googled the words and it took me to the website. I fell in love with the planners and bought one on the spot."


"I'm a big fan of WeekDate. Never before have I found a planner like yours, that has satisfied me. The Dry Erase Board (a brilliant idea!!) does complete my planning. One I have at home, one at the office. As your biggest fan you will find in the attachment a picture of my Samsonite bag with the WeekDate in the outer pocket. ... I wish you good luck an many further ideas for WeekDate."


"Love my 2015 WeekDate. Can't wait to show all my friends."



"I need this. I need this."


See the Collection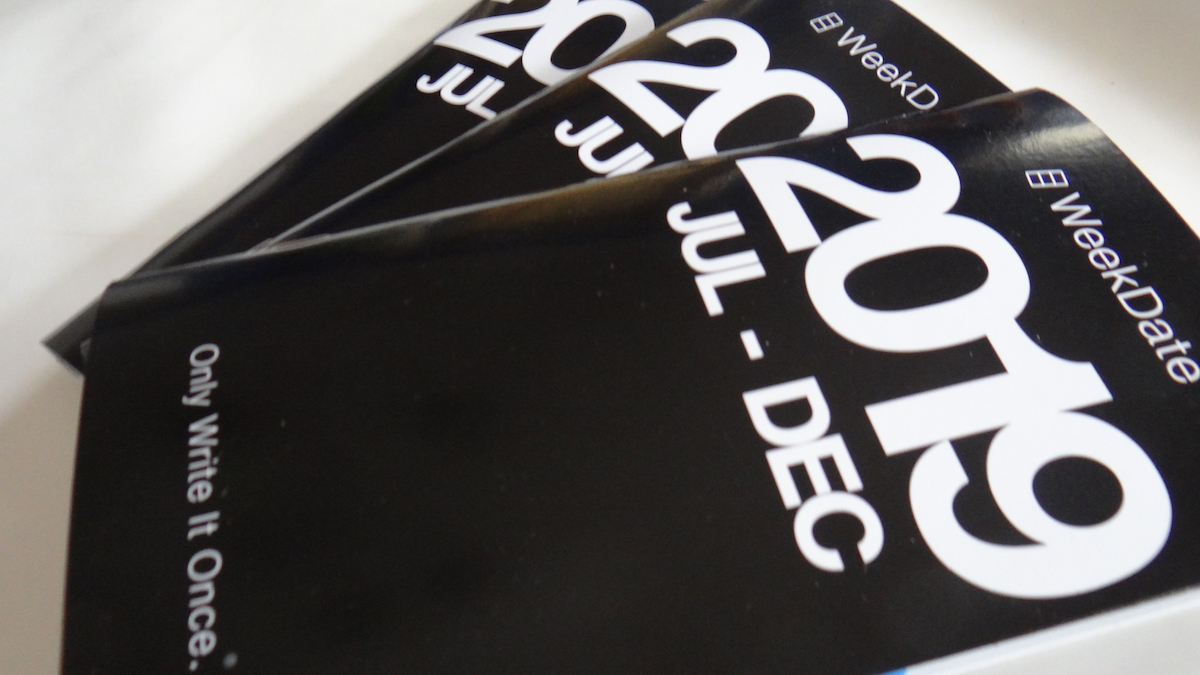 What the professionals are saying...


"I really think you've hit on an innovative concept."




Christine Vick
Senior Editor, Organize Magazine

10 Best Planners for the New Year:
Voted "#1 cause they have a crazy neat set up!"

by NotEntirelyPerfect.com

"One of the common drawbacks of using a paper calendar is having to write recurring events repeatedly, and then, of course, you have the hassle of erasing and updating all of them when something changes. One calendar has changed all of that. WeekDate is one of the most creative things I have seen in a while. You write in all of your monthly recurring appointments, all of your weekly recurring appointments, and then all of your specific day appointments on different folded-in "flaps" of calendar itself, so that you can view them all at once and have no need to rewrite things."

Lorie Marrero
The Clutter Diet
http://www.clutterdiet.com

"We will be recommending WeekDate to those clients who prefer paper planners. Your system makes everything so easy to see. Using written reminders and planners are very helpful to those who are trying to cope better with memory deficits."


Speech-Language Pathologist
Peace Rehabilitation Center, Greenville, SC
"I think you have a great new idea here. Finally someone had a new idea in calendars. I have heard so many men and women clients complain that they don't take a useful calendar with them because it's too big. This is still bigger than a checkbook, but will fit in a purse. I can't wait to try it out for myself. .... it's so much cuter and way more fun than boring old Franklin planners and other paper planners. I applaud your ingenuity."


Allison Carter
The Professional Organizer
http://www.TheProfessionalOrganizer.com
"WOW! As a Productivity Trainer and Organizing Consultant for more than 10 years I've never seen a product that works so easily so that you don't have to. Having a busy schedule is hard enough to manage – but now with WeekDateyou've provided the tools to take the work out of the somewhat overwhelming task of keeping up with the schedule writing.WeekDate and the "Only Write It Once" system are really about simplifying. I would recommend this product to anyone with a L.I.F.E. (which can sometimes feel like a four letter word) and to bring clarity to where you and your family need to be! KUDOS!"




Sue DeRoos
Organize U
http://www.organizeu2.com

"I'm fascinated by how this works....."

"And all of this folds up so slim and light!"

"WeekDate planners are great for people with ADD/ ADHD, those juggling work/ school/ family, and anyone who is busy because they keep everything visible all the time so nothing slips through the cracks. I'm all for a planner that makes my life easier with minimal effort!"

"I love the new, clean-looking font and timed daily columns!"



Plannerisms
Laurie Huff
www.plannerisms.com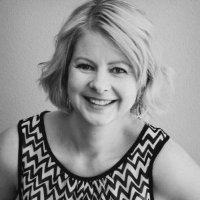 "For those of you who love your paper planners (and I'm with you - long live the pencil!) this one takes the cake!"



Rebecca Mezzino
Clear Space Organising
Kensington Gardens, Australia
www.clearspace.net.au
"I went to the mailbox to find my NEW BEST FRIEND !!! Being the organizing junkie that I am, I look forward, every year, to November and December, when I can go out and hunt down my new planner for next year. Well this year was different. I had already hand selected my new planner and I was anxiously awaiting the release of their 2009 designs so I could pick and click.

It will change your monthly, weekly, and daily planning forever! ... worth every penny and guaranteed to make your life easier. I will be purchasing many WeekDate calendars for years to come, and you better believe I'll be recommending them to every one of my friends, family, and clients. "

Audrey Wilkerson
Made to Organize
http://www.madetoorganize.com


For immediate release
Contact: Kay Odell, press@weekdate.com

WEEKDATE CALENDAR WINS CALENDAR MARKETING ASSOCIATION 2008 AWARDS
Third Year Consecutive Winner.
Greenville, SC, April 14, 2008 – WeekDate, a unique paper planner that offers both the convenience of high-tech calendars and the reliability of paper, has won the Gold Award in the "Most Original" planner/pocket category of the 2008 World Calendar Awards of the Calendar Marketing Association (CMA). Weekdate also snagged the Silver Award for "Most Original" pocket/planner in the National Calendar Awards. This is the third consecutive year that Greenville-based WeekDate has captured Gold and Silver awards from the CMA for its novel features.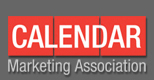 The Calendar Marketing Association is the only worldwide trade association for the calendar industry. Founded in 1989 and based in Wheaton, Illinois, its main purpose is to represent the interests of designers, marketers, publishers, printers and suppliers of both retail and custom calendars. The Calendar Awards Program is the industry's premier competition, recognizing the highest quality calendar design and production in the world. It is open to all those involved in the production, distribution and marketing of calendars — advertising agencies, artists, designers, photographers, printers, and publishers.

This WeekDate planning system is the brainchild of artist Kay Odell, president of Kodell Art, LLC in Greenville, SC. WeekDate is available at www.weekdate.com for $34.95 with free shipping in the US.
# # #